September Recipe Apple Crisp With Slides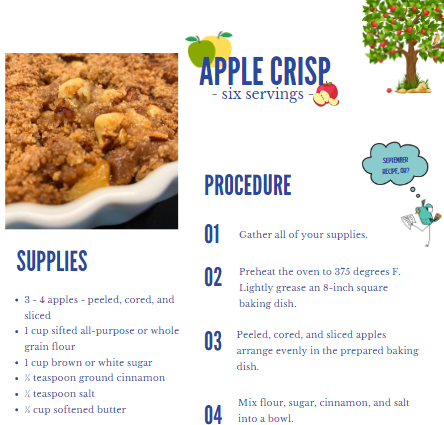 Description
Feeding Resource. Sensory Integration Resource. Tactile Resource. Olfactory Resource. Recipe. Language Resource. Sequencing resource. Occupational Therapy Resource. Speech Resource.
Strategies and techniques
In-Person. Teletherapy with the assistance needed. Set-up needed. 
License
Author
PDF download
Resource slide show
Grade levels
Grades 5 - 12
Weekly Themes
Daily Themes
Blends
None
Phonemes
None
Activity List
Resource slides
Create a free Ambiki account to preview the slides of this PDF resource.