ASD Full Harvest Moon In September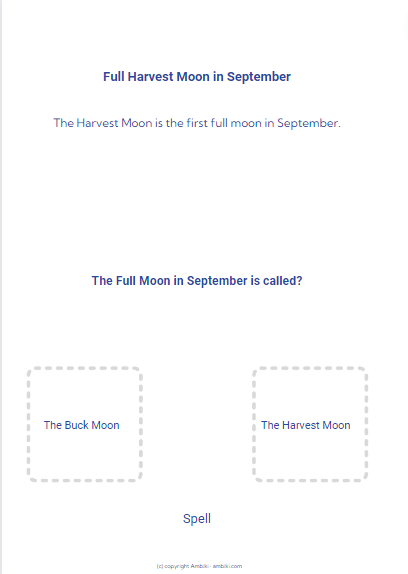 Description
Autism Spectrum Disorder Resource. Reading Resource. Making Choices. One question Two Answers Choice. Language Resource. Solar System. Full Moon September. Eye Hand Coordination. Reading. Pointing. 
Strategies and techniques
License
Author
PDF download
Resource slide show
Grade levels
Grades 3 - 7
Themes
Daily Themes
Blends
None
Phonemes
None
Resource slides
Create a free Ambiki account to preview the slides of this PDF resource.