Cranial Nerves, Facial Muscles, and Teeth Reference Guide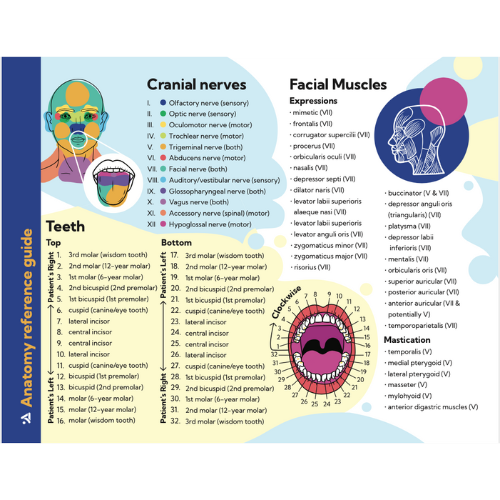 Description
This Cranial Nerves, Facial Muscles, and Teeth Reference Guide are the perfect reference tool for your speech and language evaluations or as a quick guide to determine if a comprehensive Oral Mech Exam is needed. These tools can also be a great tool for graduate students who are studying anatomy.
Strategies and techniques
Print and laminate and keep as a reference tool with assessment materials when doing evaluations.
License
Author
PDF download
Resource slide show
Evidence based practice citations
Blends
None
Phonemes
None
Resource slides
Create a free Ambiki account to preview the slides of this PDF resource.