Easy Heart Pop-Up Card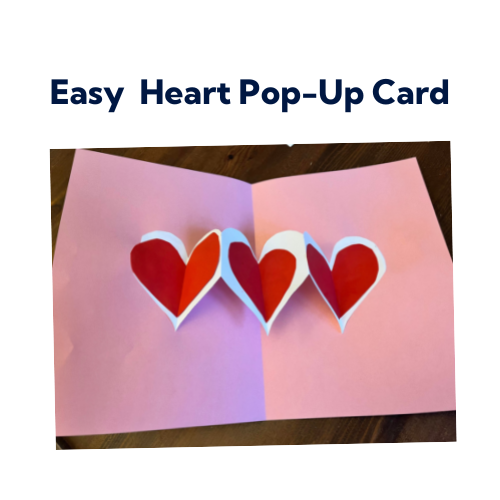 Description
Moderate-difficulty craft requires adult assistance for children with fine motor challenges, particularly cutting parts. This is a basic heart pop-up that you glue inside your card. White paper in approximately 1.5 " folds (alternating a valley fold and mountain fold.) You need a total of 6 folds. Draw a heart half – make sure the "outside" of the heart is on the side that "flaps open" and also that it goes right to the edge – you will need a straight edge there, so the hearts do not fall apart, a bit like a Paper Doll Chain.
Strategies and techniques
In-person. Teletherapy with assistance.
License
Author
PDF download
Resource slide show
Grade levels
Grades 4 - 10
Themes
Daily Themes
Blends
None
Phonemes
None
Resource slides
Create a free Ambiki account to preview the slides of this PDF resource.