Fun Facts About Goundhog Day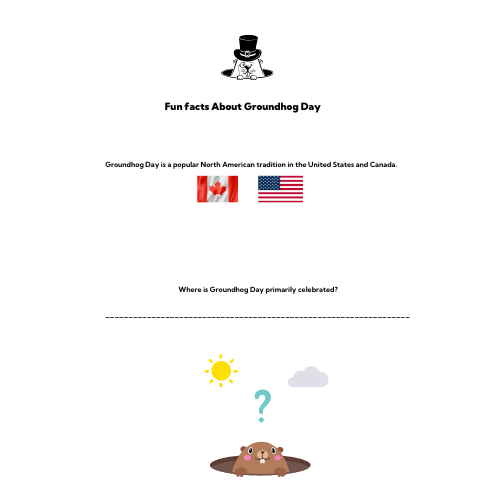 Description
Easy reading and easy questions about Groundhog Day for middle schoolers. Reading Resource.
Strategies and techniques
License
Author
PDF download
Resource slide show
Grade levels
Grades 5 - 8
Themes
Weekly Themes
Daily Themes
Blends
None
Phonemes
None
Resource slides
Create a free Ambiki account to preview the slides of this PDF resource.