Hearts Visual Discrimination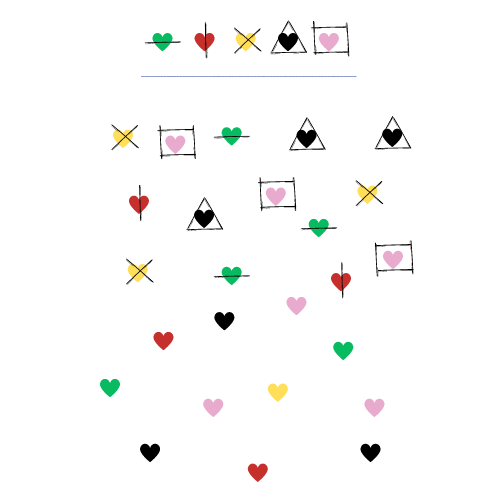 Description
Visual Discrimination, eye-hand coordination, concentration, and focus on the details. Design the pattern on the top row: 1st:I; -2nd: --; 3rd: X; 4th O; 5th: triangle.... Then ask your client to match the design with the same color. Start with easier demands and slowly increase the difficulty level.  
Strategies and techniques
License
Author
PDF download
Resource slide show
Grade levels
Grades K - 8
Themes
Daily Themes
Blends
None
Phonemes
None
Resource slides
Create a free Ambiki account to preview the slides of this PDF resource.