Prevocalic /R/ BINGO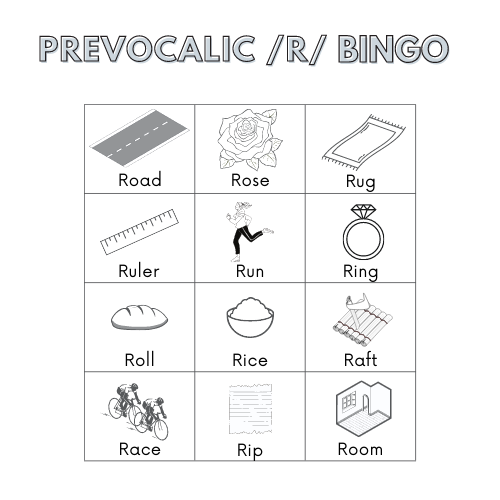 Description
Use a dot marker or bingo chip to mark each word as it is called out. To end your turn, say each word 10 times with a correct "R" sound. If you get five in a row, you win!
Strategies and techniques
License
Author
PDF download
Resource slide show
Grade levels
Grades K - 4
Themes
Blends
None
Phonemes
r (r)

Activity Lists
Resource slides
Create a free Ambiki account to preview the slides of this PDF resource.