Snow Moon: Full Moon In February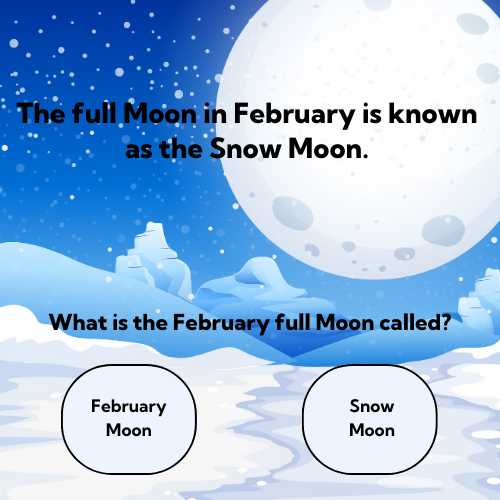 Description
Reading resources about the February Full Moon and the reasoning behind the full moon's unique name. It all ties in with how the seasons change and the symbolism behind each new moon, at least in the U.S.  There are simple questions following the reading. Reading Resource. Language Resource. 
Strategies and techniques
License
Author
PDF download
Resource slide show
Grade levels
Grades 5 - 8
Themes
Daily Themes
Blends
None
Phonemes
None
Activity Lists
Resource slides
Create a free Ambiki account to preview the slides of this PDF resource.