Today's Brain Break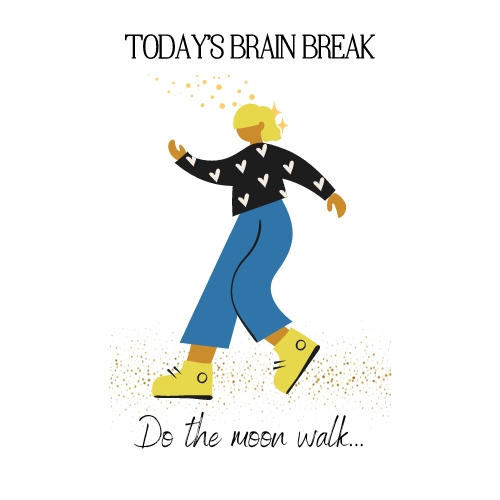 Description
Visuals for Brain Break Exercises: Elephant Walk; Giant Leap; Slow Spin; Leg Swing; Stork Stretch (Easier Tree Pose); Knees Up; Wide Stretch; Free Style Dancing; Starfish/Snow Angel, and Moonwalk.
Strategies and techniques
License
Author
PDF download
Resource slide show
Focus areas
1 more focus area. Click arrow to view all.
Evidence based practice citations
Grade levels
Grades K - 8
Weekly Themes
Daily Themes
Blends
None
Phonemes
None
Resource slides
Create a free Ambiki account to preview the slides of this PDF resource.