Oral Mech Quick Guide & Place, Manner, Voicing Chart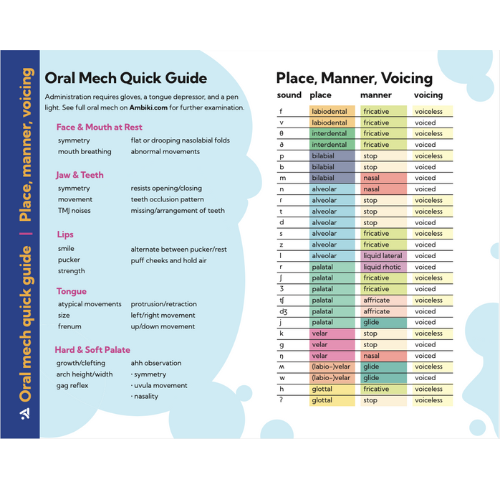 Description
This Oral Mech Quick Guide & Place, Manner, and Voicing chart are the perfect reference tool for your speech evaluations or as a quick guide to determine if a comprehensive Oral Mech Exam is needed.  
Strategies and techniques
Print and laminate and keep as a reference tool with your GFTA, Arizona, or other artic tests when doing evaluations.
License
Author
PDF download
Resource slide show
Blends
None
Phonemes
None
Resource slides
Create a free Ambiki account to preview the slides of this PDF resource.