About Ambiki

Therapists Deserve Good Tech
Our journey began in 2019 within a private practice in Tennessee - Sidekick Therapy Partners. The first project tackled was solving the cumbersome process of Tennessee Early Intervention System (TEIS) billing. A task that once consumed weeks for the admin team was distilled into a mere 5-minute process. As we progressed, more features were added, morphing into a full-fledged proprietary EMR for Sidekick Therapy Partners. This first system, named "Cue," would ultimately pave the way for the birth of Ambiki.
What Sets Us Apart
Holistic Team
Our clinicians know technology; our developers understand healthcare. A combination that ensures a product deeply attuned to therapists' needs.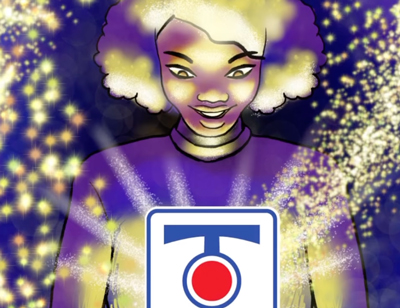 Cutting-Edge and Clean UX
With exclusive features such as AI tools and Tenalog™, Ambiki's sleek interface and simple user experience outshine traditional EMRs.
Tailored for SLPs, OTs, and PTs
Ambiki is meticulously designed for the specific nuances and unique challenges of SLP, OT, and PT practice management.
Pivotal Moments in Ambiki's Journey
2019-2020

Our adventure began by developing solutions for Sidekick Therapy Partners, a private practice in Tennessee. We assisted them in transitioning from a hybrid of spreadsheets and an unfitting EMR, ultimately facilitating their growth from 60 to over 170 therapists through the implementation of streamlined systems and intuitive business automations.

Early 2020

When COVID redefined our reality, we adapted quickly to aid Sidekick Therapy Partners and launched a teletherapy platform that was operative even before schools declared shutdowns. Daily morning sessions with therapists who were users themselves helped us iterate with swift, feedback-driven enhancements.

2021

Our innovative approach caught the attention of school systems who, after witnessing the teletherapy capabilities showcased on Sidekick Therapy Partner's social media, were eager to use the platform.

January 2022

Officially spinning out of Sidekick Therapy Partners, Ambiki launched, propelling 3 years of insights gained from building a proprietary system for Sidekick Therapy Partners into the hearts of SLP, OT, and PT practices throughout the USA. The initial launch included a teletherapy platform and therapy tools such as a resource library and games.

January 2023

Ambiki's EMR launched. Follow our journey as we continually refine and improve Ambiki to help practices grow and thrive.
The Genesis of the Name "Ambiki"
In a field rife with similar EMR tool names, we sought distinction. Ambiki (æm-bI-ki) blends the English "ambitious" and the Japanese "kioku," meaning record or memory. Rooted in our core value of ambition, we aspire to streamline practices and therapists' work by adeptly handling essential data, thereby enhancing your business operations and patient care.
Our Vision, Mission, and Values
Vision
To become the industry-leading platform that advances the standard of therapy delivery for speech, occupational, and physical therapists.
Mission
To improve lives through innovative solutions in the fields of speech, occupational, and physical therapy.
Values
Experience the Ambiki Difference
Discover our credibility, unique culture, and unwavering commitment to providing therapists and business owners with cutting-edge technology and support
Join us on our journey, where Ambiki's vision, mission, and values drive every aspect of our products.
We want you on our team.
Meet the team
Interested in joining our team? Check out our open positions and apply.