Pricing
Choose the plan for you. Add people to your account later and choose which plans they need for flexibility that grows with you.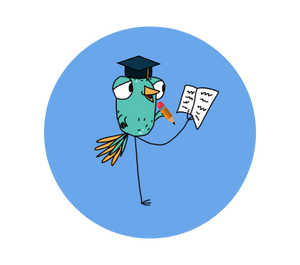 Student or Professor?
The
Flexible plan

is free

Ambiki offers the Flexible plan free to current graduate students and professors. Visit Ambiki Access for Students to learn more.
---
Boost your practice with Ambiki Therapy Materials
Compare how many more materials the Essential plan provides access to
Feature comparison chart
| | Basic | Essential |
| --- | --- | --- |
| Profiles | | |
| Ambiki profile | | |
| Display links to your other profiles or pages (TPT, Instagram, etc.) | | |
| Improved directory listing | | |
| Activity lists | | |
| Create activity lists | | |
| Access to public activity lists | | |
| Unlimited private activity lists | | |
| Access to Ambiki activity lists | | |
| View related activity lists | | |
| View word images (if available) | | |
| PDF Resources | | |
| Create resources | | |
| Access to public resources (download or use in teletherapy) | | |
| Unlimited private resources | | |
| Access to Ambiki resources (download or use in teletherapy) | | |
| Games | | |
| Play all games | | |
| Use activity lists in games | | |
| Visual schedules | | |
| Create visual schedules | | |
| Create custom cards | | |
| Select reveal images to use | | |
| Create custom reveal images | | |
| Add, remove, or rearrange cards in a visual schedule while using it | | |
| Can choose display options (image only, text only, image and text) | | |
| Unlimited private visual schedules | | |
| Minimal pairs | | |
| Search based on a target minimal pair | | |
| Print minimal pair based on search filters | | |
| Automatically generate an activity list based on the minimal pair search results | | |
| Goals | | |
| Create goals | | |
| View goal component highlighting | | |
| Access to public goal bank | | |
| Unlimited private goal bank | | |
| Access to Ambiki goal bank | | |
| Goal configuration tool | | |
| Reference links | | |
| Add reference links | | |
| Use Ambiki's Chrome browser extension to save reference links | | |
| Favorites | | |
| Favorite content (activity lists, resources, goals, etc.) throughout the site | | |
| Browse/search/manage your favorites | | |
Sign up for a free Ambiki account today
Therapy tools tailored specifically to the needs of SLPs, OTs, and PTs