Search speech therapy, occupational therapy, physical therapy, and feeding therapy resources for teletherapy and in person sessions
Also be sure to visit our Resource Calendar for easy session planning depending on the time of year.
Articulation Resource. Speech Resource. SLP. Articulation cards for the /fl/ blend in the initial position. Each card contains one word and associated image. Words: flyswatter, flame, flounder, flo...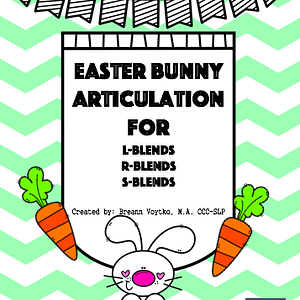 No Prep worksheets in color and b&w for L, R, and S blends. Contains the following: L Blends: 20 targets in color and b&w R Blends: 20 targets in color and b&w S Blends: 20 targets in color and b&w
Teletherapy-only resource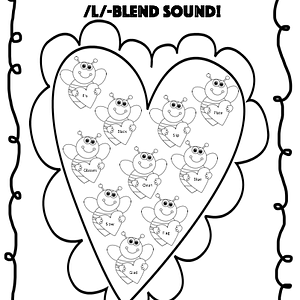 Practice /l/-blends this Valentine's Day
Teletherapy-only resource
Safety (1)

Basic Concepts (39)

Community (24)

Leisure (19)

Garden (10)

School Life (66)

Celebrations (98)

Imagination (14)

My Body (13)

Sports (27)

Daily Life (76)

Animals (56)

Seasonal (279)

Body Parts (13)

Holidays (120)

Space (22)

Places (67)

Short Vowel

Long Vowel

R-Controlled Vowel

Consonant

Digraph

Diphthong