Search speech therapy, occupational therapy, physical therapy, and feeding therapy resources for teletherapy and in person sessions
Also be sure to visit our Resource Calendar for easy session planning depending on the time of year.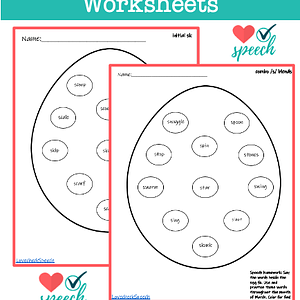 Low ink, no prep /s/ blend words in polka dot eggs. Separated into their sounds (1 page for initial sk, sl, sm, sn, sp, st, sw, combination final /s/ blends, 3 combination initial /s/ blend sheets,...
Teletherapy-only resource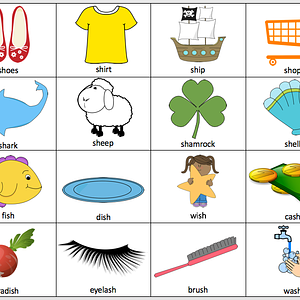 36 digraph vocabulary cards in initial and final positions of words.
Teletherapy-only resource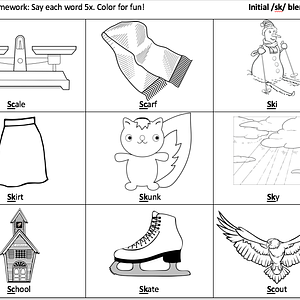 These are initial and final /sk/ blends in words with pictures available for coloring. Powerpoint also uploaded so that individual therapists may edit if they choose. **images are public domain fro...
Teletherapy-only resource
Safety (1)

Basic Concepts (39)

Community (24)

Leisure (19)

Garden (10)

School Life (66)

Celebrations (98)

Imagination (14)

My Body (13)

Sports (27)

Daily Life (76)

Animals (56)

Seasonal (279)

Body Parts (13)

Holidays (120)

Space (22)

Places (67)

Short Vowel

Long Vowel

R-Controlled Vowel

Consonant

Digraph

Diphthong