Resources
Search speech therapy, occupational therapy, physical therapy and feeding therapy resources for teletherapy and in person sessions
Also be sure to visit our Resource Calendar for easy session planning depending on the time of year.
2 resources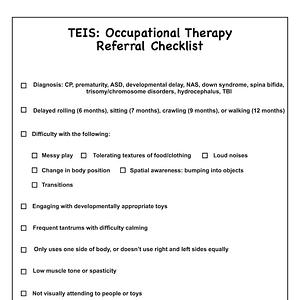 Checklist of common diagnoses and developmental delays that may indicate need for OT referral.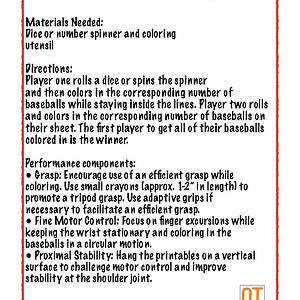 Fine Motor Resource. Dynamic Grasp Resource. Occupational Therapy Resource. Race to be the first player to color in all of the baseballs. Addresses fine motor control skills to promote a dynamic gr...
Browse resources
Short Vowel

Long Vowel

R-Controlled Vowel

Consonant

Digraph

Diphthong